Together we face the challenge of having more consumers enjoy our tomatoes at various times throughout the day. More enjoyment, more vitamins and more energy. In short, a healthier life. Join our challenge!
Tomato Times dinner
Who has been working hard towards a healthy lifestyle recently and deserves a dinner for two? Manon Wouters, a nutritionist, asked for nominations on her Instagram account as a kick-off for the Tomato Times Challenge 2022. Prominent launched the Tomato Times campaign to show consumers that there is a tomato for every moment of the day. Wednesday 29 June was the big day. At the trendy rooftop restaurant DeDAKKAS in the centre of Haarlem, the 10 winners enjoyed a very tasty tomato dinner.
Nutrition Tip from Manon
This year, the challenge focuses on making conscious healthy choices. To this end, the Prominent brand has entered into a partnership with nutritionist Manon to inspire consumers with healthy facts and simple food swaps. Together, we show how healthy, affordable and simple dishes made with tomatoes can be. Which tip would you use to inspire the shopper?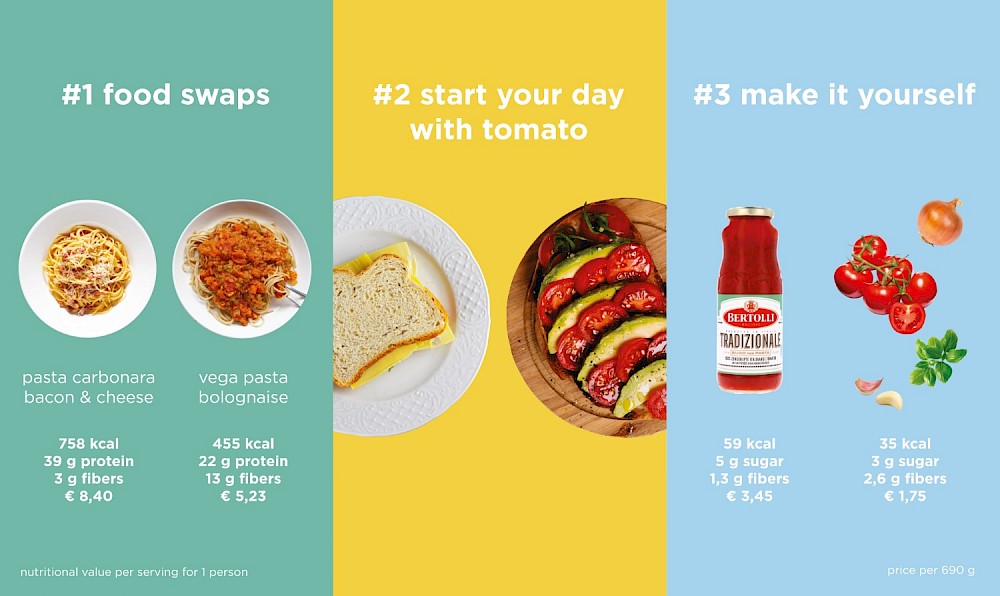 Recipes
More inspiration? Check out all our recipes.