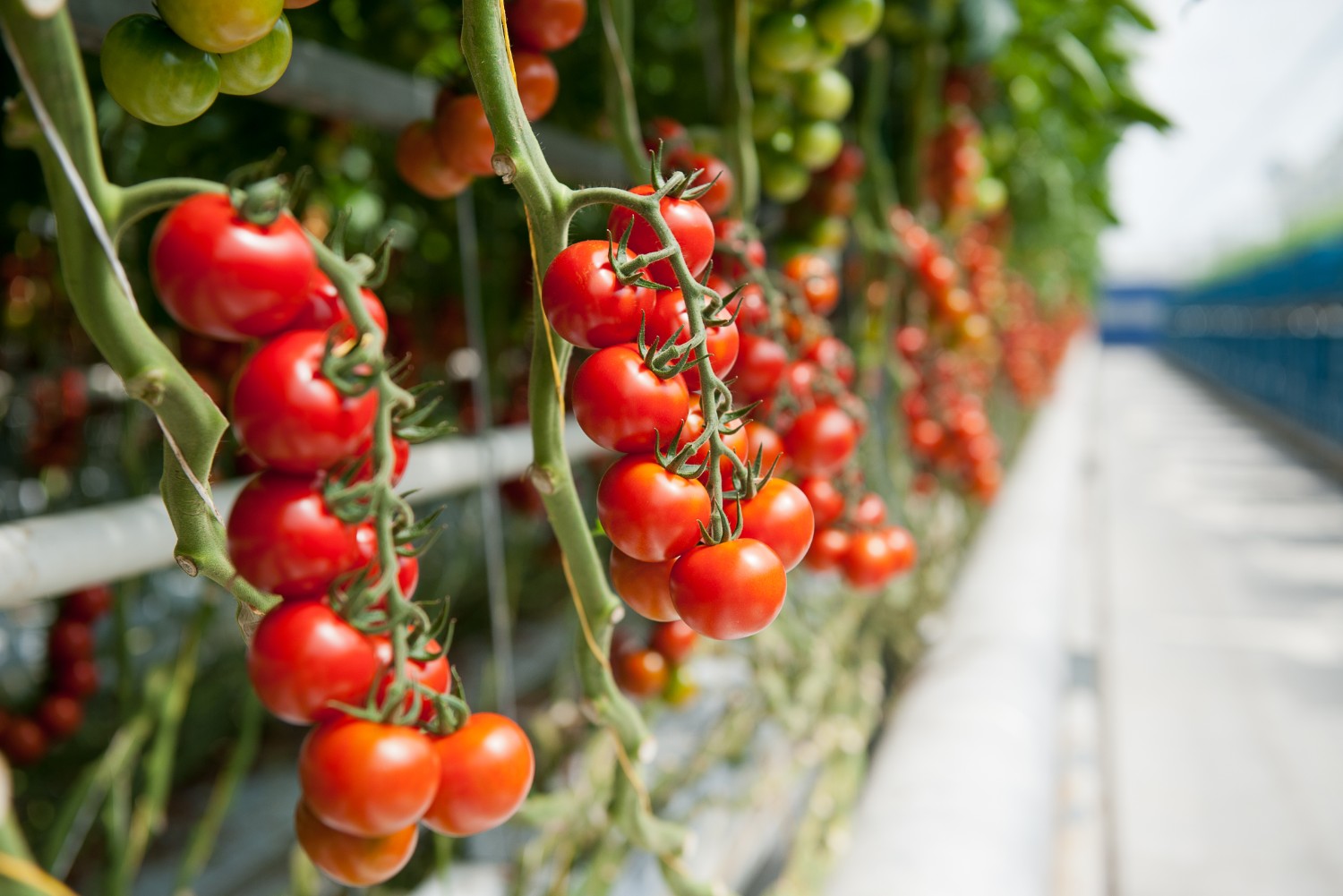 About
Prominent
The leading specialist in tasty and sustainably grown tomatoes.
Prominent is the leading specialist in tasty and sustainably grown tomatoes. Our products are tailored to the needs of our customers, retailers and consumers. We have been a trendsetter in the field of successful collaboration and innovative entrepreneurship for more than 25 years.
Founded in 1995

Seven growers started growing vine tomatoes and founded the Prominent growers' association, with a view to saving the image of Dutch tomatoes. In those days, Dutch tomatoes were anything but popular. Prominent growers wanted to turn the tide and distinguish themselves with tasty tomatoes. And they succeeded!

Growers

27

The 27 growers of the Prominent brand produce the very best tomato varieties year-round, all at their own nurseries. The Growers United cooperative unburdens the group of growers by offering sales and marketing, joint packaging, collective purchasing, quality assurance, data management and initiating product development and innovations. This way, the growers can focus on cultivating the best tomatoes.

Growing sites

55

As a tomato specialist with 422 hectares of tomatoes under glass, we have sufficient scale to operate flexibly and to continuously invest and innovate. Our growers are always on the lookout for optimisation of processes, cultivation, assortment, packaging and the organisation.

Production

275 million kg per year

The Prominent growers cultivate 10 different types of tomatoes, which together account for around 275 million kilos of tomatoes annually. 1 in 15 consumers in Europe enjoy our tomatoes every day. With such a wide range, we offer the perfect tomato for every consumer and every occasion.

Packaging company

71 million kg per year

Our tomatoes are packaged in consumer-size packs by the collective company, which all growers own jointly. This allows them to set up the process optimally, efficiently and at reasonable cost. Customers receive a tailor-made service and growers can focus on producing their tomatoes.

Innovation Centre

30 ha

The three jointly owned nurseries are used as a testing ground for innovations and to supplement product segments that are in high demand when these cannot be supplied by the members. This concerns innovations such as new varieties, new cultivation methods, alternative growing media and renewable energy sources.
In 2020, we celebrated our 25th anniversary. So it was that Jack Groenewegen, chairman of Prominent; Jan Opschoor, managing director of Prominent; and Perry Dekkers, Commercial Director at Growers United, left their offices behind for a cup of coffee and a chat with those who helped make Prominent what it is today. Their goal: to hear not just great stories but also dreams for a sunny future.
Activate the shopper to consume tomatoes at unexpected moments
With breakfast, for example. Curious about the positive effects?
we are growers united®
Prominent is a product group within the cooperative Growers United; every member of Prominent is also a member of Growers United. This organisation is responsible for the sales and marketing of the product.