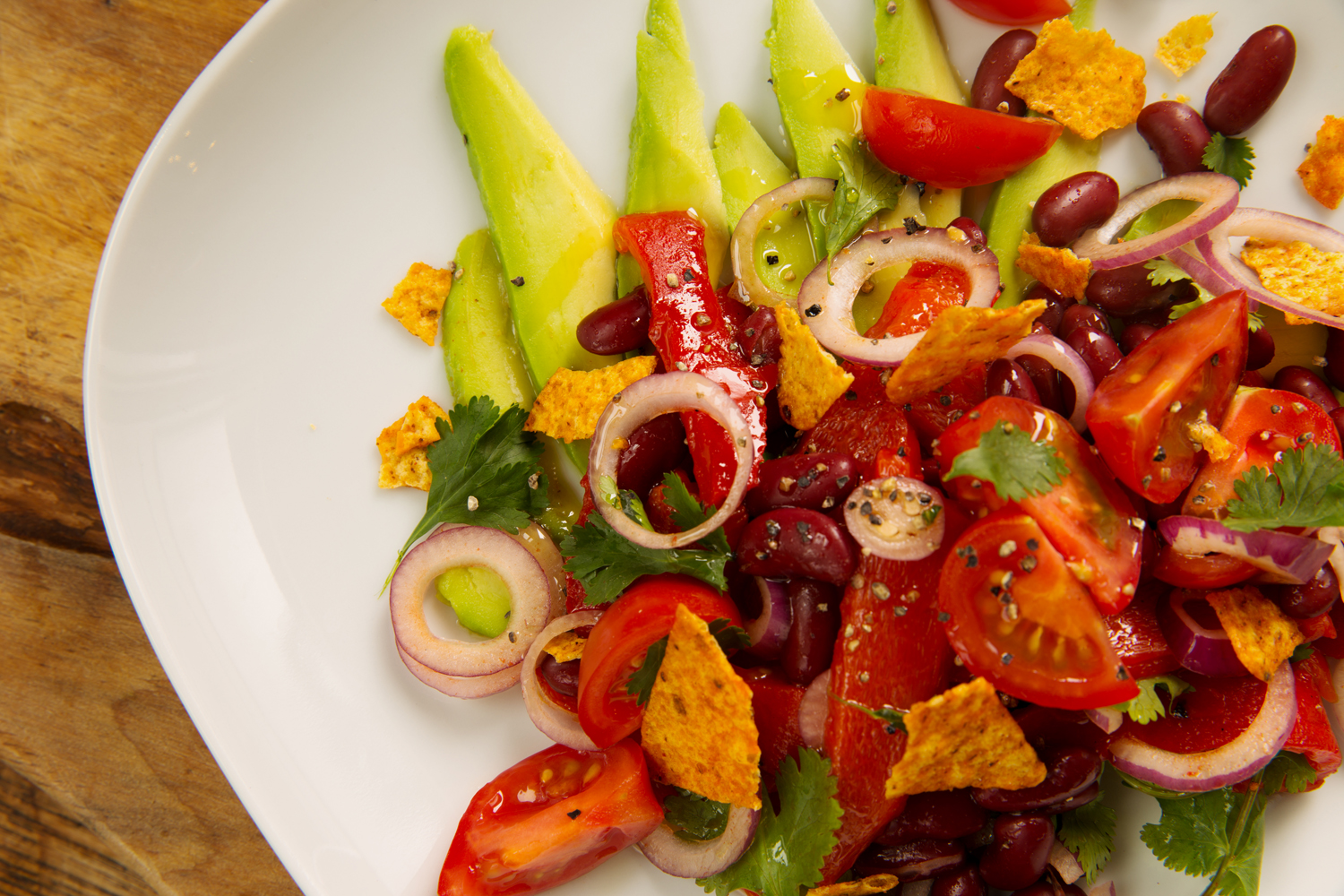 Tomato salad with red bell peppers, kidney beans and creamy avocado
Preparation time:
25 minutes
Salad
, serves 4
These are the ingredients you need
1 red bell pepper - 250 g cocktail tomatoes - 250 g (tinned) kidney beans - 1 lime - 1 tbsp paprika - 3 tbsp olive oil extra virgin - 1 ripe avocado - 1 red onion - lettuce leaves - 1 bunch coriander - tortilla chips
Preparation
Roast the entire bell pepper over a gas flame until the skin becomes black. Let cool in a closed plastic bag. Chop up the tomatoes. Rinse the kidney beans in cold water. Grate 1 tbsp of lime zest and juice the lime. Mix a dressing using the zest, paprika, oil, salt, freshly ground pepper and half the lime juice. Cut the avocado into slices and mix with the rest of the lime juice. Remove the bell pepper from the bag. Take out the stem. Mix the released juice into the dressing. Remove the charred skin under cold, running water. Chop up the bell pepper and mix with the tomatoes, kidney beans, onion rings and dressing. Place the lettuce and avocado on a plate. Spoon on the tomato mixture. Sprinkle with coriander and broken tortilla chips.
Print this page
Return to overview